LET'S READ  I'd Know You Anywhere, My Love by Nancy Tillman
        Tillman, Nancy. I'd Know You Anywhere, My Love. New York: Feiwel and Friends, 2016.
Find the book at your local library, purchase from your local bookseller, or…
As always, Nancy Tillman's illustrations capture the heart, and the beautiful text completes the picture. Share a mother's love with this beautiful story, a love which transcends mere time, space, and form. For a mother always knows… and so does God.
LET'S THINK
For us:   (We focus on a mother's love this week, but Dad's day will come.)
The Catholic Church teaches that love means wanting only the good for the other person. Is there any human love that does so more completely than a mother's love? And part of that love is knowing your child so deeply that you would recognize him or her anywhere. That is the deep love expressed so beautifully in this book and celebrated on Mother's Day.
This love is also a hallmark of our relationship with God. Consider these words of Psalm 139:
"You have searched me, LORD, and you know me.
 You know when I sit and when I rise;
you perceive my thoughts from afar…
You are familiar with all my ways."
Yes, like a mother, God knows us. Like a mother's love, God's love envelops us wherever we are and whatever we do. Imagine for a moment the immensity of God's knowledge of us. Your knowledge of your children is part of the way you love them. In the same way, God's knowledge of you is infused with deep love. However, God's love and knowledge is greater than that of any human, even greater that any human being can imagine. God's, all-powerful, all-knowing love blankets us and our children in warmth.
More beautiful words from Psalm 139:
"If I rise on the wings of the dawn,
If I settle on thefar side of the sea,
even there your hand will guide me.
Your right hand will hold me fast…
For you created my inmost being;
you knit me together in my mother's womb.
I praise you because I am fearfully
and wonderfully made…"
For our children:  
I would know you anywhere, My Love. You are such a part of me, so dear to my heart, that we are connected in a special way.
God's love is even greater than that. It's hard to even imagine because my love for you is bigger and brighter than the sun. But God's love is even bigger than that. God loves us both so much that God knows everything about us. The Bible says that God knows everything that you do and everything you say and everything you think. And God takes all of that and wraps it all up in love, just like when I hug you – except bigger! God knew you and loved you even before you were born.
There's only one way to say thank you for all that knowing and all that loving. That's why we praise God for all God's goodness. That's why we worship God. That's why we pray. That's why we treat others with kindness. These are all things we do to love God in return.
LET'S TALK
   1. How do you know I love you?
   2. How do we know God loves us?
   3. God knows everything we do and think and say. Why isn't that scary? (God's "knowing" is filled with love and care for us.)
   4. How do we love God back?
LET'S DO
God Made the Animals and God Made Me (Animal Charades)
Write the names of the animals in I'd Know You Anywhere, My Love on slips of paper. For your non-readers, add simple pictures of the animals. (If you have any animal cards or magnets from another game, feel free to use those.)

Put the slips of paper in an empty can or basket.

Take turns choosing a slip of paper and acting out the animal.

When you take a slip out of the container say, "God made the animals and God made me." Then act out the animal. Someone else guesses what animal you are acting out

When the correct animal is named, say, "I'd know you anywhere, My Love." Perhaps that should be accompanied by a tickle!

End the activity with a rousing game of Hide and Seek. You many know them anywhere, but can you find them anywhere?
LET'S PRAY
Feel free to act out each animal as you say the prayer. Then fold your hands together (as in prayer) with the words, "and you made me." Children love active prayer and I think God does too!
Dear God,
You made the rhinoceros
and the fox and the camel
and the pig.and you made me.
You made the owl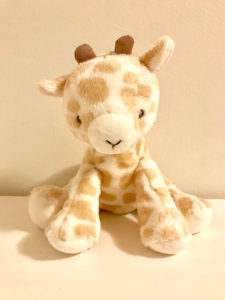 and the horse and the bearand the raccoon
and you made me.
You made
the blue-footed booby
and the lion and the giraffe
and the koala and you made me.
You made me your special child
and you know everything about me.
I praise you, God
for I am wonderfully made.
You made my wonderful mother too!
Thank you God!
Amen
WORD EVERY CATHOLIC SHOULD KNOW
All-knowing (omniscience): This is one of the attributes of God. God has perfect knowledge. There is nothing that God doesn't know. God is also all powerful, eternal, all-loving, and always present.
SCRIPTURE
Psalm 139 
LET'S REMEMBER
As you go through the week, remember that God knows you and loves you. How can you love others in return?