LET'S READ
Earth! My First 4.5 Billion Years
     McAnulty, Stacy, and David Litchfield. Earth!: My First 4.6 Billion Years. Henry Holt and Company, 2018.
Get the book at your local library, bookseller, or...
LET'S THINK
For us:
What does the Catholic Church have to say about evolution? This is such an important question for our time and misinformation about Church teaching on this subject abounds. These are the important points:
The Catholic Church does not teach a literal interpretation of the creation stories in the Bible. The Catechism of the Catholic Church* says that the 6 days of creation in Genesis are symbolic.

The truths we learn from the creation stories in Genesis are:

God exists. God created the world out of nothing.

The material world (matter) is good.

God is good. God created the world in love.

Human beings are good. Each human being has dignity and is created in the image of God.

The first human being and every human since has a soul that is specially created by God.

The Church does not attempt to answer the question of HOW the world was created. That is a question for science and the Church encourages scientists who investigate the natural processes of creation. Faith and reason are not enemies. Truth depends on both.

Catholics may accept the theory of evolution of the cosmos, of living things, and of human beings. It is essential however, to remember that God is the originator of creation and everything has unfolded and continues to unfold according to God's plan.

On the other hand, Catholics are free not to believe in evolution if they so choose.
For our children:
Long before all the plants and the sun and the stars were created there was nothing but God – only God. God is love. God shared that love by creating the universe out of nothing. God created all the stars, the planets, all the living things on earth, and people too. People are different than the other creatures. They are made in God's image. God gives each person a soul. People can know God in a way other animals cannot. The Bible teaches us these things: WHO is the creator? God. WHY does God create? Out of love.
God told the very first people that we need to take care of the earth. We can use the things on earth to eat and to make homes, but we must also care for the earth and all of its creatures. This is called stewardship.
Scientists are still figuring out HOW the earth and living things were created. This book (Earth! My First 4.5 Billion Years) shows some of what scientists have learned about how the earth began.
LET'S TALK
Why did God want to create the earth, all living things, and people?

How are people different from other animals?

What are some of the ways people DO take good care of the earth?

What are some of the ways people DO NOT take good care of the earth?
LET'S DO
Make an easy (No-Sew) tote bag out of an old T-shirt.
This is a great way to Reduce, Reuse, and Recycle!  Easy to follow directions for this quick project were created by Jamie Sanders on her blog, Scattered Thoughts of a Crafty Mom. Click on the T-shirts to go there.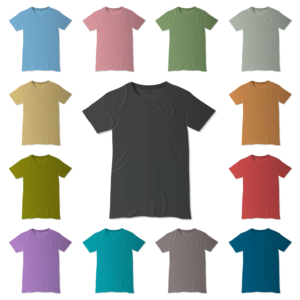 LET'S PRAY
Dear God,
once, there was nothing but you.
Then, out of nothing,
you created the universe.
You created earth
and you created plants and animals.
Last of all you created people.
And you said it was all very good.
All people are created good
just like you are good.
All people are created to love
just like you love.
Thank you God, for our planet, Earth.
Thank you God for all good things that live on planet Earth.
Help us to take care of our planet.
Help us to be good stewards of all the good things on Earth.
Help us to love like you love us.
Amen.
WORDS EVERY CATHOLIC SHOULD KNOW
stewardship: using our time, our talents, and our resources to take care of what God has given us, especially creation. Good stewardship means only using what we need and not wasting or abusing the natural world.
*Catechism of the Catholic Church: this book explains all the truths that Catholics believe. If you have any question about Catholic teaching, look it up in this book. The statement about the creation stories in Genesis can be found in paragraph 337. There is an English version available free on the Vatican website. The link is on the Resources page.  
SCRIPTURE
Genesis 1
LET'S REMEMBER
What is one thing you can do this week to take good care of the earth?